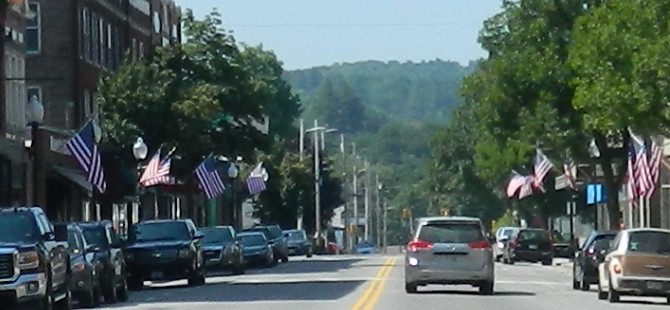 Zoning Board of Adjustment
The duties and powers of the City of Claremont Zoning Board of Adjustment shall be as prescribed in RSA 674:33.
674:33 Powers of Zoning Board of Adjustment. –
I. The zoning board of adjustment shall have the power to:
(a) Hear and decide appeals if it is alleged there is error in any order, requirement, decision, or determination made by an administrative official in the enforcement of any zoning ordinance adopted pursuant to RSA 674:16; and
(b) Authorize, upon appeal in specific cases, a variance from the terms of the zoning ordinance if:
(1) The variance will not be contrary to the public interest;
(2) The spirit of the ordinance is observed;
(3) Substantial justice is done;
(4) The values of surrounding properties are not diminished; and
(5) Literal enforcement of the provisions of the ordinance would result in an unnecessary hardship.
The Zoning Board of Adjustment may, in appropriate cases and subject to appropriate conditions and safeguards, make special exceptions to the terms of the City ordinance. All special exceptions shall be made in harmony with the general purpose and intent of the zoning ordinance and shall be in accordance with the general or specific rules contained in the ordinance.
Term: 3 Years
Meeting Schedule: 1st Monday of every month at 7:00 PM at City Hall
Appointments made by: City Council
______________________________________________________________________________________
Board Members
Term Expires
Seat 1
Richard Collins
03/31/2024
Vice Chair
Michael Hurd
03/31/2025
Seat 3
James Petrin
03/31/2025
Chair
Todd Russel
03/31/2026
Seat 5
Michael Lemieux
03/31/2026
Seat A-2
David Putnam
03/31/2026
Seat A-1
VACANT
03/31/2025
Seat A-3
VACANT
03/31/2023