Claremont Parks & Recreation
The Claremont Parks & Recreation Department is dedicated to providing quality recreational facilities, programs and services to enhance the quality of life for the residents of Claremont and the surrounding region.
2021 Fall / Winter Program Guide
The Claremont Parks & Rec. Dept's 2021 Fall / Winter Program Guide is here! Check out all the upcoming progprams, sports and events in one place!
2021 Fall / Winter Program Guide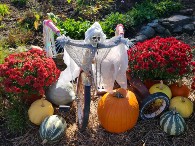 Spooky Ride
Claremont Parks and Rec. and Claremont Cycle Depot have joined up to present an event that will have riders heading for the hills.
Sign up for the Moody Park Spooky Ride. A haunted mountain bike adventure ride in Claremont's own Moody Park that is sure to crank out the fun. Approx. 2 mile novice loop full of twist and turns a few surprises and even a sweet treat.
Helmets are required for all riders. Bicycles must be in working order and riders must be familiar with riding trails. Costumes are welcome and encouraged but they must be safe when on the bike. Parents are welcome to accompany young riders by bike or on foot (if you can keep up)
Register Here!
Claremont's Trunks & Treats Halloween 2021
The Claremont Parks and Recreation Department, Claremont Chamber of Commerce and Riverbank Church are hard at work preparing an alternative to the traditional Trick or Treating. This year's event will be a trunk or treat held at Monadnock Park from 2PM to 4PM on Sunday, October 31st 2021 with participation from local individuals, businesses and nonprofits. This will be a fun thrill for the entire family with treats and spooky surprises throughout your journey.
If you, or someone you know, is interested in participating in this event with a trunk please fill out the google form below. (anyone is welcome, individuals, businesses and/or non-profits!)
Register Your Trunk Here!
*Notice: The Claremont Parks & Rec. Dept. is looking for candy and/or monetary donations for this event. If you or someone you know would like to donate, please contact the Claremont Parks and Rec. Dept. at 603.542.7019. The CSBCC is accepting candy donations during our hours of operation!
**If you, or anyone you know, is interested in participating in this years event, please let us know! Individuals, Businesses & Non-Profits are all invited to enter a trunk into this years event! Contact the Parks & Rec. Dept. ASAP at cccprograms@claremontnh.com or by phone at 603.542.7019.
CSBCC Hours:
Mon. - Thurs.: 5:30AM to 9:00PM
Fri.: 5:30AM to 7:00PM
Sat. & Sun.: 8:00AM to 6:00PM
Parks & Rec. Hours:
Mon. - Fri.: 9:00AM to 5:00PM
152 South Street
Claremont NH 03743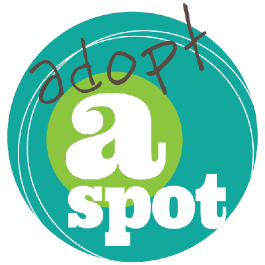 Adopt-A-Spot Program gives citizens, non-profits, businesses, and other organizations the opportunity to show pride in our community.

This program:
Reduces litter along roadways and park systems
Builds community support for anti-litter and roadway beautification programs
Educates the public about proper disposal of litter
Enhances the environment and beautifies Claremont parks and roadsides
Offers groups a project that gives its members the satisfaction of making a contribution to their community. At the same time, it generates publicity for the group's service activities.

Adopt-a-Spot volunteers will spruce up designated areas throughout the city by removing litter and debris, controlling weeds, planting trees and other plants, mulching, and identifying and eliminating hazards.

For more information on who can participate, where to adopt and how to apply please check out the Adopt-A-Spot Info. Page and the Adopt-A-Spot Application Form.