Claremont Parks & Recreation
The Claremont Parks & Recreation Department is dedicated to providing quality recreational facilities, programs and services to enhance the quality of life for the residents of Claremont and the surrounding region.
2021 Summer Program Brochure
Masks will be recommended until further notice at the CSBCC.
The Claremont Savings Bank Community Center Pool will be offering open swim starting next week on Monday, June 14 2021. Times will be 1:30PM to 4PM on Monday through Friday and 10:30AM to 12:30PM on Saturdays and Sundays. You do NOT need a reservation to come swim during this time. Individuals must have a CSBCC membership or purchase a day-use-pass to participate in open swim. *Limited lap lanes will be available for reservation during these times*
We will continue to update our members as we make changes to our operating procedures to ensure the safety of our users.
National Night Out
Come join Claremont Police, Claremont Fire, Golden Cross Ambulance and Claremont Parks and Recreation for an afternoon of activities, demonstrations, fun and games during Claremont's first National Night Out event. This event will take place between 5-8 PM on Tuesday August 3, 2021 at the old Ames parking lot on Maple Avenue (132 Maple Avenue).
National Night Out enhances the relationship between neighbors, first responders and parks and recreation while bringing back a true sense of community. Furthermore, it provides a great opportunity to bring the community together under positive circumstances.
This is a free event and everyone is welcome.
Drive-In Movie Night - Friday, August 6th 2021
Join us for a PG movie at The Grace River Church Lot on Maple Avenue (Across the street from NFR and next to Maple Lanes Bowling Ally!). The movie to be played is Raya and the Last Dragon (PG).
Movie Info: In a realm known as Kumandra, a re-imagined Earth inhabited by an ancient civilization, a warrior named Raya is determined to find the last dragon.
We ask that all families and/or individuals watch the movie either from their vehicles or in the space that will be designated to you for your vehicle. We thank you for your cooperation in this matter.
Parking/gates will open at 7PM.
Relax in the bed of your vehicle or bring a chair, this movie is FREE to All!
The movie will start at dusk.

Please give a special thank you to our event sponsor: Claremont Savings Bank!
Chili Cook Off
Contestant is to make 10 gallons of chili. You can pick up a copy of the contest rules at the Claremont Community Center or by e-mailing the Superintendent of Recreation Programs at
cccprograms@claremontnh.com.
CSBCC Hours:
Mon. - Thurs.: 5:30AM to 9:00PM
Fri.: 5:30AM to 7:00PM
Sat. & Sun.: 8:00AM to 6:00PM
Parks & Rec. Hours:
Mon. - Fri.: 9:00AM to 5:00PM
152 South Street
Claremont NH 03743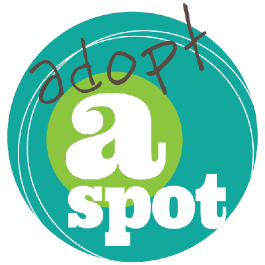 Adopt-A-Spot Program gives citizens, non-profits, businesses, and other organizations the opportunity to show pride in our community.

This program:
Reduces litter along roadways and park systems
Builds community support for anti-litter and roadway beautification programs
Educates the public about proper disposal of litter
Enhances the environment and beautifies Claremont parks and roadsides
Offers groups a project that gives its members the satisfaction of making a contribution to their community. At the same time, it generates publicity for the group's service activities.

Adopt-a-Spot volunteers will spruce up designated areas throughout the city by removing litter and debris, controlling weeds, planting trees and other plants, mulching, and identifying and eliminating hazards.

For more information on who can participate, where to adopt and how to apply please check out the Adopt-A-Spot Info. Page and the Adopt-A-Spot Application Form.