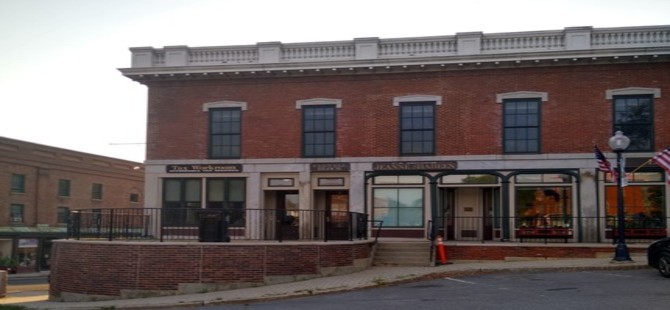 Claremont Development Authority
The Claremont Development Authority (CDA) is comprised of volunteer community business leaders dedicated to supporting Claremont's economic development. They act to acquire, develop, expand, lease or sell commercial property to expand job opportunities and the city tax base.
Term: 3 Years
Meeting Schedule: 7:30 AM, fourth Thursday of every month at 14 North Street (Visitor Center)
Appointments made by: City Council
____________________________________________________________________________________________
6/16/2021 Finance Committee Packet
Board Members
Term Expires
Chair, Key Properties
Keith Raymond
12/31/2022
Seat 2
Robert Porter
12/31/2022
Vice-Chair, Finance
Andre Lafreniere
12/31/2022
Seat 4
Martha Maki
12/31/2022
Chair
Thomas Rock
12/31/2022
Chair, Finance
Candace Crawford
12/31/2023
Seat 8
Derek Ferland
12/31/2023
Seat 9
Michael Satzow
12/31/2023
City Manager, Ex-officio
Ed Morris
Ed Morris has served as the City manager for the City of Claremont since September 23, 2019. Upon his appointment, Ed had over 23 years of government service.
Ed's career in public service started in 1996 when joined the Chubbuck, Idaho Volunteer Fire Department. In September of 1999, he was hired as a professional firefighter for the City of Twin Falls, Idaho. In 2006, Ed was elected into union leadership and spent the next 9 years serving on the local executive team as lead negotiator, with five of those years serving as union president. During this time, Ed worked hand-in-hand with the City Manager, on many department, city and statewide issues, which ultimately inspired him to return to school and focus on a career in municipal management.