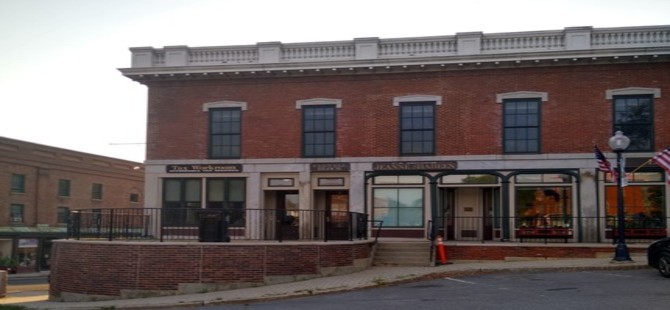 Claremont Development Authority
The Claremont Development Authority (CDA) is comprised of volunteer community business leaders dedicated to supporting Claremont's economic development. They act to acquire, develop, expand, lease or sell commercial property to expand job opportunities and the city tax base.
Term: 3 Years
Meeting Schedule: 7:30 AM, fourth Thursday of every month at 14 North Street (Visitor Center)
Appointments made by: City Council following nomination by seated members and recommendation of the City Manager
CDA Micro Loan Program
The City of Claremont, by and through the Claremont Development Authority, has made recovery funds available to support small businesses in the downtown area. Specifically, the funds target businesses on Tremont Street, Opera House Square, Sullivan Street to Franklin Street, and Pleasant Street to Summer Street. The program is designed to make short term, low interest financing available to qualifying applicants, either independently if other funding is not available, or participating with other finance institutions with the approval of the participating bank or finance partner.
____________________________________________________________________________________________
Board Members
Term Expires
Chair, Key Properties
Keith Raymond
12/31/2024
Seat 2
Robert Porter
12/31/2024
Vice-Chair, Finance
Andre Lafreniere
12/31/2024
Seat 4
Martha Maki
12/31/2025
Seat 5
Justin Provost
12/31/2025
City Manager, Ex-officio
Octavian Manale
Chair
Thomas Rock
12/31/2025
Chair, Finance
Candace Crawford
12/31/2023
Seat 8
Derek Ferland
12/31/2023
Seat 9
Michael Satzow
12/31/2023