Claremont Planning Board
The Claremont Planning Board is responsible for reviewing development of the master plan, and for reviewing development proposals through the site plan, special permit, and subdivision processes.
Term: 3 Years
Meeting Schedule: 2nd & 4th Monday of every month at 7:00 PM at City Hall
Appointments made by: City Council
2021 Planning Board Meeting Schedule
____________________________________________________________________________________________
MEETINGS
The March 22nd meeting of the Planning Board is cancelled.
9/13/2021 Meeting Packet MEETING CANCELLED
____________________________________________________________________________________________
___________________________________________________________________________________________
Board Members
Term Expires
Seat A-2
ALTERNATE VACANT
03/31/2021
Vice Chair
David Putnam
03/31/2022
Chair
Richard Wahrlich
03/31/2022
Seat 5
Bruce Kolenda
03/31/2023
Seat 6
David Pacetti
03/31/2023
City Manager
Ed Morris
Ed Morris has served as the City manager for the City of Claremont since September 23, 2019. Upon his appointment, Ed had over 23 years of government service.
Ed's career in public service started in 1996 when joined the Chubbuck, Idaho Volunteer Fire Department. In September of 1999, he was hired as a professional firefighter for the City of Twin Falls, Idaho. In 2006, Ed was elected into union leadership and spent the next 9 years serving on the local executive team as lead negotiator, with five of those years serving as union president. During this time, Ed worked hand-in-hand with the City Manager, on many department, city and statewide issues, which ultimately inspired him to return to school and focus on a career in municipal management.
Seat 8
Matt Mooshian
12/31/2021
City Council Representative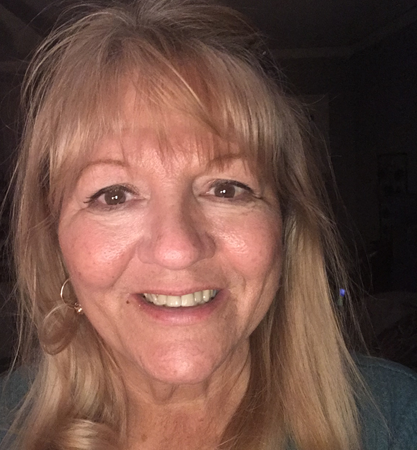 Debora Matteau
12/31/2021
First and foremost, I am a wife, mom, and nana. I have been married to my wonderful hubby, Denis Matteau, for nearly 40 years. We live in the Bluff area and have owned our home for over 25 years. I have two adult children whom I am very proud of. My daughter, Danielle, oversees programs and events for the University of Pennsylvania, and graduated with her Masters in non-profit leadership in May. She and her husband, Jim, live in Delaware. My son, Jeffrey is an RN and works with the elderly and he and his husband, Chad, live in Windsor with my grandson, Brayden (who is five and is the absolute light of my life...if you're a grandparent, you get this!). For 24 years, I have served as the General Manager of a successful property management firm headquartered in downtown Claremont. I design and manage a $2.5 million budget, making all fiscal decisions. We have 150 residential rental units, and another 40 commercial rental units, some in Claremont and some in Florida. I love Claremont. I feel blessed to be able to live here!
Seat A-1
ALTERNATE VACANT
Seat A-3
ALTERNATE VACANT
Seat A-4
ALTERNATE VACANT
City Council Representative Alternate
Nicholas Koloski
12/31/2021
Nicholas J. Koloski is 4th generation Claremont native. Koloski has been a member of the local business community since the age of 15. He wears many hats to include restaurateur, call firefighter for the City, volunteer firefighter in VT, NH based location manager/scout, and film producer/location producer. Koloski also provides location scouting services to ABC New NY and has Location Produced for PBS. Prior public service includes a 3-year term on the New Hampshire Film Commission as well as a member of a Governors Task Force on the Recruitment and Retention of a Younger Workforce in which he represented the creative economy. Currently, he is serving his 6th 2-year term as a Claremont City Councilor and has served on many local boards and commissions.