City Council
The City of Claremont operates under a City Council/City Manager form of government. City Council members are elected every two years. Elections are held in November.
The City Council is responsible for:
establishing City policies,
establishing procedures, and
fiscal management.
Please feel free to contact a member of the City Council. Please note that correspondence sent to Councilors' City email addresses are considered public documents and may be subject to RSA 91-A.
The City Council meets at City Hall in Council Chambers on the 2nd and 4th Wednesday of each month at 6:30 PM.
Meeting Recordings:
Water & Sewer Rate Analysis 3/24/2021
Board Members
Term Expires
Mayor
Charlene Lovett
12/31/2021
After serving for 22 years in Military Intelligence, Mayor Charlene Lovett retired as an Army Chief Warrant Officer in 2003. Upon retiring, she worked for six years in the Washington D.C. area for a company that provided intelligence training to military and federal employees. In 2008, she returned to her hometown of Claremont NH and became actively involved in the community. She has served as a member of the school board, chair of both Valley Regional Hospital Board of Trustees and the River Valley Community College Advisory Committee, a legislator in the NH House of Representatives, a city councilor and currently the mayor since 2016. She also currently serves on the Sullivan County Public Health Advisory Council, the State Health Assessment/State Health Improvement Plan Advisory Council and the State Workforce Innovation Board.
Assistant Mayor
Allen Damren
12/31/2021
A native of Claremont, I graduated from Stevens High School in 1967. Went on to Becker Junior College and then to Nichols College, graduating in 1973. Met my wife, Jodi, at Becker and we married in 1971 and will have been married 49 years this August. Work assignments took us first to PA, then to Maryland, and finally to Salt Lake City, Utah where we lived for 9 years. Our son, Jason, was born there in 1977. He is now married and the father of our three wonderful grand-children. Jodi and I returned to Claremont in 1995 when I became Business Administrator for School Administrative Unit 6, serving Claremont, Unity, and Cornish. Assuming the additional role as Assistant Superintendent in 2001, I served as Assistant Superintendent and Business Administrator until my retirement in 2012. I joined the Board of Trustees of the Community College System of NH, where I served for 6 years as a board member and chairman of the Audit Committee. In the fall of 2015 I ran for, and was elected to, the Claremont City Council and am presently serving my third term.
Councilor, Ward I
Andrew O'Hearne
12/31/2021
Councilor, Ward II
James Contois
12/31/2021
Jim retired from the Department of Defense in 1994. A transplant from Albany, NY, Jim came to Claremont in 2004. During his "retirement" and since moving to Claremont he has held a position with Homeless Services (SCS), he has been a paraprofessional at 2 Claremont elementary schools, a contract worker with Juvenile Probation and is currently the Interim Director of the Claremont Senior Center.
Jim continues to learn about the proud history of Claremont as the treasurer of the Claremont Historical Society. Jim is always looking for ways to help guide Claremont to it's full potential as a city and home to many fine citizens and their families.
Jim is a first term Claremont City Councilor whose interests are environmental justice, social justice, and racial justice. In his private time, he is a proud and active grandfather.
Jim is a graduate of Hudson Valley Community College with an Associate's Degree in Individual Studies, 1998 and the State University @ Albany, NY, B.A., summa cum laude, Degree in Political Science, 2004.
Councilor, Ward III
Jonathan Stone
12/31/2021
Councilor, At Large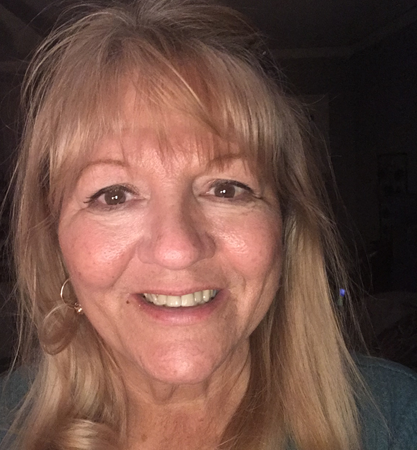 Debora Matteau
12/31/2021
First and foremost, I am a wife, mom, and nana. I have been married to my wonderful hubby, Denis Matteau, for nearly 40 years. We live in the Bluff area and have owned our home for over 25 years. I have two adult children whom I am very proud of. My daughter, Danielle, oversees programs and events for the University of Pennsylvania, and graduated with her Masters in non-profit leadership in May. She and her husband, Jim, live in Delaware. My son, Jeffrey is an RN and works with the elderly and he and his husband, Chad, live in Windsor with my grandson, Brayden (who is five and is the absolute light of my life...if you're a grandparent, you get this!). For 24 years, I have served as the General Manager of a successful property management firm headquartered in downtown Claremont. I design and manage a $2.5 million budget, making all fiscal decisions. We have 150 residential rental units, and another 40 commercial rental units, some in Claremont and some in Florida. I love Claremont. I feel blessed to be able to live here!
Councilor, At Large
Nicholas Koloski
12/31/2021
Nicholas J. Koloski is 4th generation Claremont native. Koloski has been a member of the local business community since the age of 15. He wears many hats to include restaurateur, call firefighter for the City, volunteer firefighter in VT, NH based location manager/scout, and film producer/location producer. Koloski also provides location scouting services to ABC New NY and has Location Produced for PBS. Prior public service includes a 3-year term on the New Hampshire Film Commission as well as a member of a Governors Task Force on the Recruitment and Retention of a Younger Workforce in which he represented the creative economy. Currently, he is serving his 6th 2-year term as a Claremont City Councilor and has served on many local boards and commissions.
Councilor, At Large
Dale Girard
12/31/2021
Dale Girard is a lifelong resident of the City of Claremont. He is a 1985 Graduate of Stevens High School. Dale purchased the family business in 1999 which he continues to own and operate utilizing current business practices. In 2002 he completed his Paramedic Certificate Program from the New England EMS Institute. In 2007 he completed an Associates in Business Degree.
He met Allyn in 2005 and they were married in 2007. Dale has a daughter Erica and son Dale Jr. both of whom graduated from Stevens High School. Erica and her husband Jason live in Enfield with daughters Alice and Nora. Dale Jr and his wife Kimberly live in Claremont with their sons, Ryan and Theodore.
Dale was past President of the former Rotary Club of Claremont. Dale has served on the Airport Advisory Board and Planning Board.
When Dale is not working, he enjoys spending time enjoying the outdoors in Pittsburg, NH. Dale enjoys traveling. He is especially happy when he gets to pilot his Piper Arrow.
Councilor, At Large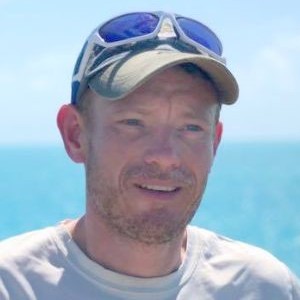 Michael Demars
12/31/2021
Michael has lived in Claremont over 40 years and graduated from Stevens High School in the class of 1990. He started a business at the age of 15 that has grown to employ 20 people today providing IT services to a wide variety of industries in 7 states.
Michael has owned a home in Claremont since 1996. He also owns a commercial building on North Street where his business, CCI Managed Services, has been located since 2001.
Michael has two teenage boys and has several rescue dogs from Puerto Rico. He loves hiking, camping, running, biking and tennis. The running has taken him to 12 marathons including 5 times at Boston as well as the NYC and Berlin marathons.
Michael travels extensively for both work and pleasure. He prefers a tent over a hotel room and a youth hostel over a bed and breakfast. His adventures have included visits to over 40 states as well as multiple trips around Europe, the Caribbean, New Zealand, British Columbia the Yukon and Alaska.